LabLynx KB:LIMS user manual - 12.0 audit trail management
From LIMSWiki
Jump to navigation
Jump to search
Introduction
LabLynx enables you to view audit trail information. An audit trail is a central repository list of all edited sample testing results that have been flagged as auditable during test definition.
System Administrators use LabLynx ELab to view audit trail information.
Viewing audit trail information
The Audit Trail List screen displays audit trail information currently defined in the system: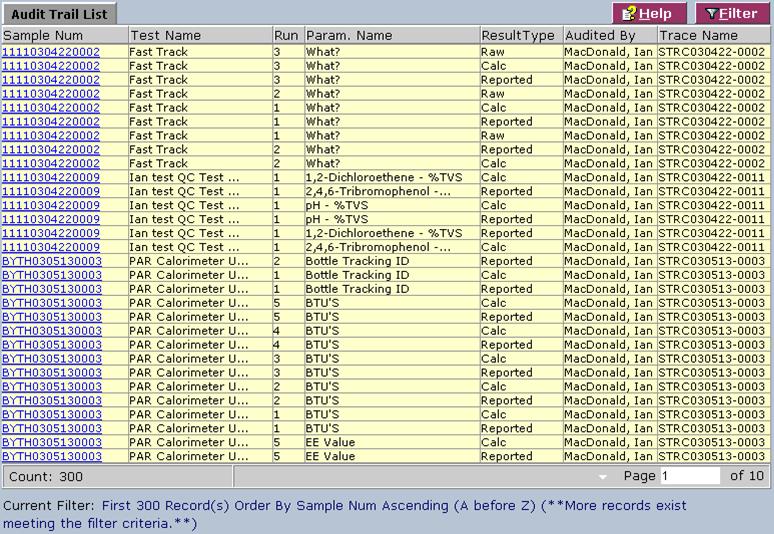 1. From the Audit Trail List screen, select an audit trail. The system displays the audit trail in a new screen:
Note that this includes information about the original result, the new result, who made the change, when the change was made, and the reason for the change.
2. Use the arrow buttons to browse to other audit trails.
3. When you are finished viewing audit trails, click Done.
Related questions