LabLynx KB:LIMS user manual - 6.0 LIMS picklist management
From LIMSWiki
Jump to navigation
Jump to search
Introduction
LabLynx enables you to add and edit LIMS picklist information. Picklists are also known as "drop-down lists." Through the LIMS picklist screen, you can add drop-down lists and edit the options for each one. You can also remove them from the LIMS Picklist Tables List.
System Administrators use LabLynx ELab to manage LIMS picklist information.
Adding or editing LIMS picklist information
The LIMS Picklist Tables List screen displays LIMS picklist information currently defined in the system: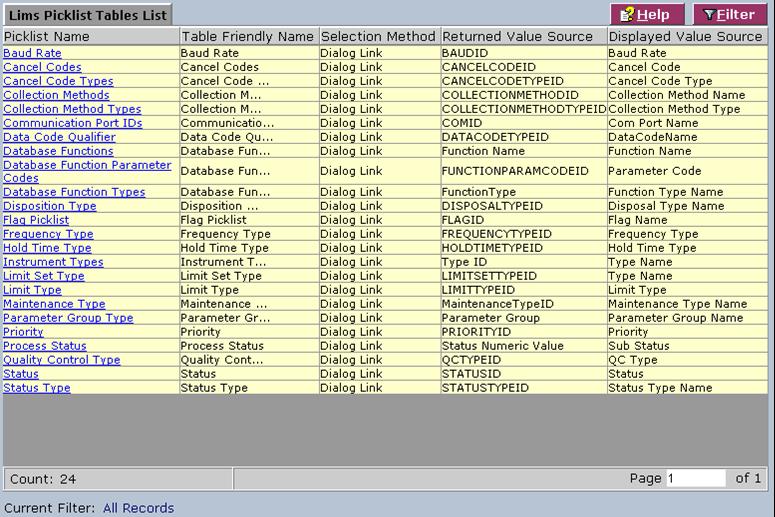 1. From the LIMS Picklist Tables List, select a picklist name. The system will display the screen for that picklist. For example, selecting the picklist name Priority reveals the Priority List:


2. To add a new item to a picklist, complete the fields in the row labeled New. The columns will differ for each picklist.
3. Select the check box labeled A (for "Active") to activate the new item in the picklist.
4. To remove an item, click the Remove link.
5. To deactivate an item, deselect the check box in the column labeled A.
6. When you are finished, click Save and then Done.
Related questions