Difference between revisions of "LII:Health Informatics Technology in Population Healthcare Analytics"
From LIMSWiki
---
Latest revision as of 18:48, 4 November 2019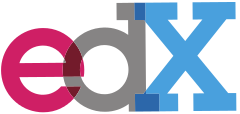 Title: Health Informatics Technology in Population Healthcare Analytics
Author for citation: Nicholas King, Doane University
License for content: Unknown
Publication date: 2019
This is a Doane University-created course that is released on the edX platform. The self-paced three-week course is designed to help learners to better understand "health informatics solutions that answer population health challenges." The course is free to take, with a Verified Certificate of completion available for $149. The course requires on average five to ten hours a week of effort. Additionally, "[t]his course is part of the Certified Lifestyle Medicine Executive MicroMasters program which consists of 9 courses and a capstone exam." Access to the class begins November 4, 2019.
The edX course description:
"Health informatics technology (HIT) is the field of study that focuses on acquiring, storing, and retrieving healthcare data. In order to address the challenges of safety, quality, effectiveness, and efficiency in healthcare systems for population health, HIT is essential. Electronic healthcare records and data are dynamic and at a population level, HIT enables the use of aggregate data to refine and enhance our understanding of what interventions are most clinically and cost effective for subsets of patients within a population.
While most health informatics texts take a hospital-centric approach, this course focuses on how to operationalize informatics solutions to address important public health challenges impacting individuals, families, communities, and the environment in which they live.
This course is part of the Certified Lifestyle Medicine Executive MicroMasters program. For an introduction to lifestyle medicine, see the Lifestyle Medicine Competencies Professional Certificate program."
"What you'll learn:
Define Population Health, Health Informatics and Public Health
Describe the difference and connection between Population Health and Informatics
Compare how population health is being managed through Health Informatics
Apply the concepts of informatics to understand how healthcare is changing the health of the population
Discuss emerging trends in health informatics
Recognize informatics solutions for public health challenges"

About the authors
The edX instructor is Nicholas King of Doane University. "He works for Cerner Corporation and implements fetal monitoring interfaces on a day to day basis. Nick received his Masters in Health Informatics from the University of Missouri, Columbia. His undergraduate field of study was Management Information Systems. He enjoys working in Healthcare Technology because he gets to help in hospitals and work with technology at the same time."
General layout and contents of the course
A pre-enrollment syllabus is not available, and the general course layout is not clear without enrolling. However, recommended prerequisites for the class include a bachelor's degree or minimum five years work experience in a healthcare related field, and a basic understanding of economics and finance."
The course

: The course can be found on the edX site, under the Business & Management category.