LII:Laboratory Information Systems Project Management: A Guidebook for International Implementations
From LIMSWiki
Jump to navigation
Jump to search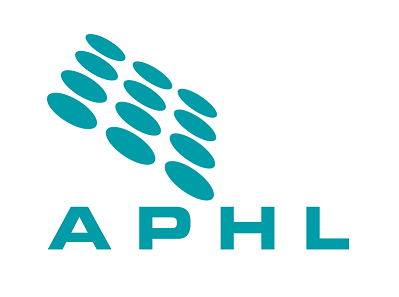 Title: Laboratory Information Systems Project Management: A Guidebook for International Implementations
Author for citation: Association of Public Health Laboratories (APHL)
License for content: Copyright 2019, Association of Public Health Laboratories
Publication date: May 2019
While not a laboratory informatics course in itself, this APHL guidebook certainly contains a full class-worth of material. Developed over several years with funding from the Centers for Disease Control and Prevention (CDC), this guide collects comprehensive information from informaticians and laboratorians in multiple countries in regards to the implementation and project management of laboratory information systems (LIS) in the public health setting. According to APHL, the guide contains useful information for most anyone, from "[n]ovices who are considering LIS in their laboratory for the first time ... [to] more experienced implementers who have questions on certain topics or are looking for a strategic approach to a problem."
You can find the guide using the program filter "Informatics": APHL Publications by Topic

About the authors
APHL is a membership organization that focuses on providing resources to and promoting the importance of public health laboratories to national and global health. The organization works closely with not only public laboratories but also federal agencies and international entities to develop and implement regional and national health initiatives, as well as promote better access to diagnostic testing services. APHL also lends its expertise to the development of laboratory informatics systems, training, policy, and research programs.
General layout and contents of the guide
The guide contains six major sections as well as appendices and notes. An executive summary and introduction provide insight into the purpose of the guide, which constitutes a significant revision of their 2005 Guidebook for the Implementation of Laboratory Information Systems in Resource Poor Settings. (Archived here, for the curious.) They note "[t]he overall organization and layout of each LIS Guide section reflects feedback and guidance from various in-country LIS implementation teams and information system subject matter experts."
Afterwards, the "Laboratory Information Systems (LIS) Overview" discusses the differences between a LIS and a laboratory information management system (LIMS), as well as why a LIS is important, what it does, and how data can be managed with it. The next section "Starting a National LIS Program" details the implementation strategies, monitoring tools, team management, and sustainability concerns that go into a national LIS project. How the LIS becomes a project itself at the laboratory level is detailed thoroughly afterwards.
The guide's last major section gets into the core details of project management planning, including scheduling, quality management, procurement, human resources, communication, and risk management strategies. The appendices close out the guide.
The guide

: The guide can be found on the APHL site, filtering by topic: "Informatics": APHL Publications by Topic