LII:HIPAA Compliance - LII 007 00. Course Introduction
From LIMSWiki
Reason and scope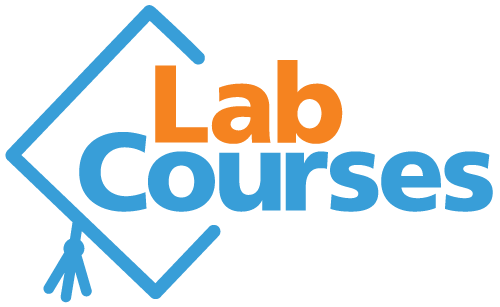 In the U.S. healthcare industry there are two main regulatory laws: CLIA (
Clinical Laboratory Improvement Amendments of 1988
) and HIPAA (
Health Information Portability and Accountability Act of 1996
). The first is aimed at
clinical laboratories
and the second applies to the vast majority of healthcare settings (the exact specifications are described in
Lesson 2
). This course is aimed at providing those required to comply with HIPAA some accurate and useful training. Indeed, HIPAA training is mandated in the law itself, particularly by the
United States Department of Health and Human Services
(HHS), which summarizes that responsibility as such:
Workforce members include employees, volunteers, trainees, and may also include other persons whose conduct is under the direct control of the [covered] entity (whether or not they are paid by the entity). A covered entity must train all workforce members on its privacy policies and procedures, as necessary and appropriate for them to carry out their functions. A covered entity must have and apply appropriate sanctions against workforce members who violate its privacy policies and procedures or the Privacy Rule.[1]
Anyone involved in healthcare has probably already realized that while their own entity's policies and procedures may well be in compliance, there is still a great deal of misunderstanding out there regarding HIPAA, as well as a general lack of knowledge of it beyond those measures that are in place where they happen to work. And it is also a matter of concern that we have encountered an alarming number of courses purporting to provide an acceptable level of training that prove to be significantly lacking in scope, clarity and in some cases accuracy.
This course is designed to provide a substantive, reasonably comprehensive understanding of all of the aspects of HIPAA that have bearing on most healthcare industry professionals. It is based almost completely on first-hand materials from the U.S. Department of Health and Human Services (which the law charges with administration of HIPAA) and the actual Health Information and Portability Act of 1996 (HIPAA) law itself, rather than relying on secondary and tertiary interpretations and paraphrasing - although several other of these were taken into account to gather and present the fullest comprehension of the materials and their relevance for the covered entities it affects. However, it does not and cannot provide every detail for all scenarios. Therefore, citations of source materials are provided, along with links to resources for further research.
Goals of this course
The primary aim of this course is to meet the requirement for HIPAA training as described above. Whether used to fulfill that directive, or as source for your own course or academic or other research, it is designed to provide the most comprehensive, clear and accurate general familiarity with HIPAA possible as it relates to those attempting to be compliant. The successful completion of this course should stand as a recognized achievement of intermediate to expert level of HIPAA training.
How it is put together and how it works
This course, HIPAA Compliance - LII 007, comprises several elements:
Study Guide - Wiki pages were created at LIMSwiki.org corresponding to each of the seven lessons of the course, plus this introduction page.
LabCourses Course - The course proper was built using the resources at LabCourses.com, and is accessed there. It is designed to be self-contained, and as such it contains several components, including:

Lessons
Embedded videos, images, PDFs etc.
Links to resources for further study
Quizzes
To take the course, simply navigate to http://labcourses.com, click on the Course Library and enter the partial or full course title in the search field (or simply click on the course if you see it displayed).
IMPORTANT: You'll need to log in with your LinkedIn login in order to take this or any other courses. If you don't already have a LinkedIn account it is quite straightforward to create one. Neither LabCourses nor LabLynx, Inc. share any user information, and they do not gain access to your LinkedIn login details.
References
↑ Office for Civil Rights. "Summary of the HIPAA Privacy Rule". United States Department of Health and Human Services. http://www.hhs.gov/hipaa/for-professionals/privacy/laws-regulations/

. Retrieved 15 June 2016

.