User:Shawndouglas
From LIMSWiki
Jump to navigation
Jump to search
The printable version is no longer supported and may have rendering errors. Please update your browser bookmarks and please use the default browser print function instead.
This is not a LIMSwiki article. It is the personal user page for a LIMSwiki senior editor.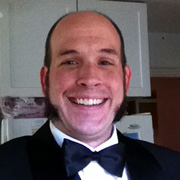 My name is Shawn, and I'm the curator and a senior editor here at LIMSwiki. I do most of the researching, writing, and editing here as well as manage some aspects of the wiki infrastructure.
This site is always a work in progress. If you spot any major errors, please notify me on my talk page. If you e-mail me, also leave a note on my talk page as I don't check e-mails related to this wiki that often.
Editor
Areas of focus
My focus here shifts often. Some days I'll work on weekly, monthly, quarterly, and annual wiki maintenance. Other days I'll be working on expanding information about laboratory informatics vendors. Or I may be working on site documentation and training material. However, regardless of where my time goes, my primary focus is the same as that of this wiki: creating and managing organized, documented, and up-to-date content regarding all aspects of laboratory informatics, bioinformatics, and health informatics.
My contributions
Since April 15, 2011, I've made tens of thousands edits to the site and counting. However, as Wikipedia reminds us, "it's the quality of edits that counts, not the quantity." I've attempted to focus on quality of edits as much as I have the quantity, using strong citations and remaining as neutral as possible.
You can view all of my contributions here.
Pages I don't want to forget
There are several pages I don't want to forget about, either because they will eventually be deleted once the content is created or because they need future work.
Projects I would like to come back to
My sandbox
These are subpages I use from time to time to test code, update training material, collate useful research links, or build out future guides.
In-process sublevels
Unused sublevels