Main Page/Featured article of the week/2014
From LIMSWiki
Jump to navigation
Jump to search
Featured article of the week archive - 2014
Welcome to the LIMSwiki 2014 archive for the Featured Article of the Week.
Featured article of the week: December 22–28:
Clinical chemistry (sometimes referred to as chemical pathology) is the area of clinical pathology that is generally concerned with analysis of bodily fluids. The discipline originated in the late nineteenth century with the use of simple chemical tests for various components of blood and urine. Subsequent to this, other techniques were applied including the use and measurement of enzyme activities, spectrophotometry, electrophoresis, and immunoassay.
Today clinical laboratories are now highly automated to accommodate the high workload typical of a hospital laboratory or reference laboratory. A large clinical laboratory will accept samples for up to about 700 different kinds of tests. Even the largest of laboratories rarely do all these tests themselves, and some must be referred to other labs. This large array of tests can be further sub-categorized into sub-specialties like general or routine chemistry, special chemistry, clinical endocrinology, toxicology, therapeutic drug monitoring, urinalysis, and fecal analysis. (Full article...)

Featured article of the week: December 15–21:
Desktop virtualization is software technology that separates the desktop environment and associated application software from the physical client device that is used to access it.
Desktop virtualization can be used in conjunction with application virtualization and user profile management systems (known as "user virtualization") to provide a comprehensive desktop environment management system. In this mode, all the components of the desktop are virtualized, which allows for a highly flexible and much more secure desktop delivery model. In addition, this approach supports a more complete desktop disaster recovery strategy as all components are essentially saved in the data center and backed up through traditional redundant maintenance systems. If a user's device or hardware is lost, the restore is much more straightforward and simple; all the components will be present at log-in from another device. Additionally, because no data is saved to the user's device, chances are low any critical data can be retrieved and compromised if the device is lost. (Full article...)

Featured article of the week: December 08–14:
A comprehensive outpatient rehabilitation facility (CORF) is a non-residential facility established and operated solely to provide diagnostic, therapeutic, and restorative services to outpatients at a single, fixed location under the order and supervision of a physician. Loosely described as "follow-up medical rehabilitation" by the World Health Organization (WHO), the services offered by a "CORF" — a primarily U.S.-based descriptor — may also be found in "specialized rehabilitation wards or hospitals; rehabilitation centres; institutions such as residential mental and nursing homes, respite care centres, hospices, prisons, residential educational institutions, and military residential settings; or single or multiprofessional practices (office or clinic)" in the global health community.
The U.S. Centers for Medicare and Medicaid Services (CMS) defines a CORF as "a nonresidential facility that is established and operated exclusively for the purpose of providing diagnostic, therapeutic, and restorative services to outpatients for the rehabilitation of injured, disabled, or sick persons, at a single fixed location, by or under the supervision of a physician." (Full article...)

Featured article of the week: December 01–07:
The National Institutes of Health (NIH) is a biomedical research facility primarily located in Bethesda, Maryland, USA, operating as an agency of the United States Department of Health and Human Services. The NIH is the U.S. agency most responsible for biomedical and health-related research, primarily through its Intramural Research Program (IRP), which claims to be "the largest institution for biomedical science on earth." In addition to conducting its own research, the agency provides major biomedical research funding to non-NIH research facilities through its Extramural Research Program (ERP). For example, in 2003 the NIH and its extramural arm provided 28% of biomedical research funding spent annually in the U.S., or about $26.4 billion.
The NIH comprises 27 separate institutes and centers that conduct research in different disciplines of biomedical science. The IRP is responsible for many scientific accomplishments, including the discovery of fluoride to prevent tooth decay, the use of lithium to manage bipolar disorder, and the creation of vaccines against hepatitis, Haemophilus influenzae (HIB), and human papillomavirus. The funding of NIH has at times been a source of contention in Congress, serving as a proxy for the political currents of the time. In fiscal year 2010, NIH spent $10.7 billion (not including temporary funding from the ARRA) on clinical research, $7.4 billion on genetics-related research, $6.0 billion on prevention research, $5.8 billion on cancer, and $5.7 billion on biotechnology. (Full article...)

Featured article of the week: November 24–30:
A laboratory information system (LIS) is a software system that records, manages, and stores data for clinical laboratories. A LIS has traditionally been most adept at sending laboratory test orders to lab instruments, tracking those orders, and then recording the results, typically to a searchable database. The standard LIS has supported the operations of public health institutions (like hospitals and clinics) and their associated labs by managing and reporting critical data concerning "the status of infection, immunology, and care and treatment status of patients."
There is often confusion regarding the difference between a laboratory information system (LIS) and a laboratory information management system (LIMS). While the two laboratory informatics components are related, their purposes diverged early in their existences. Up until recently, LIMS and LIS have exhibited a few key differences, such as a LIS being designed primarily for processing and reporting data related to individual patients in a clinical setting, with a LIMS being traditionally designed to process and report data related to batches of samples from drug trials, water treatment facilities, and other entities that handle complex batches of data. However, distinctions between the two systems have faded somewhat as some LIMS vendors have adopted the case-centric information management normally reserved for a LIS, blurring the lines between the two components further. (Full article...)

Featured article of the week: November 17–23: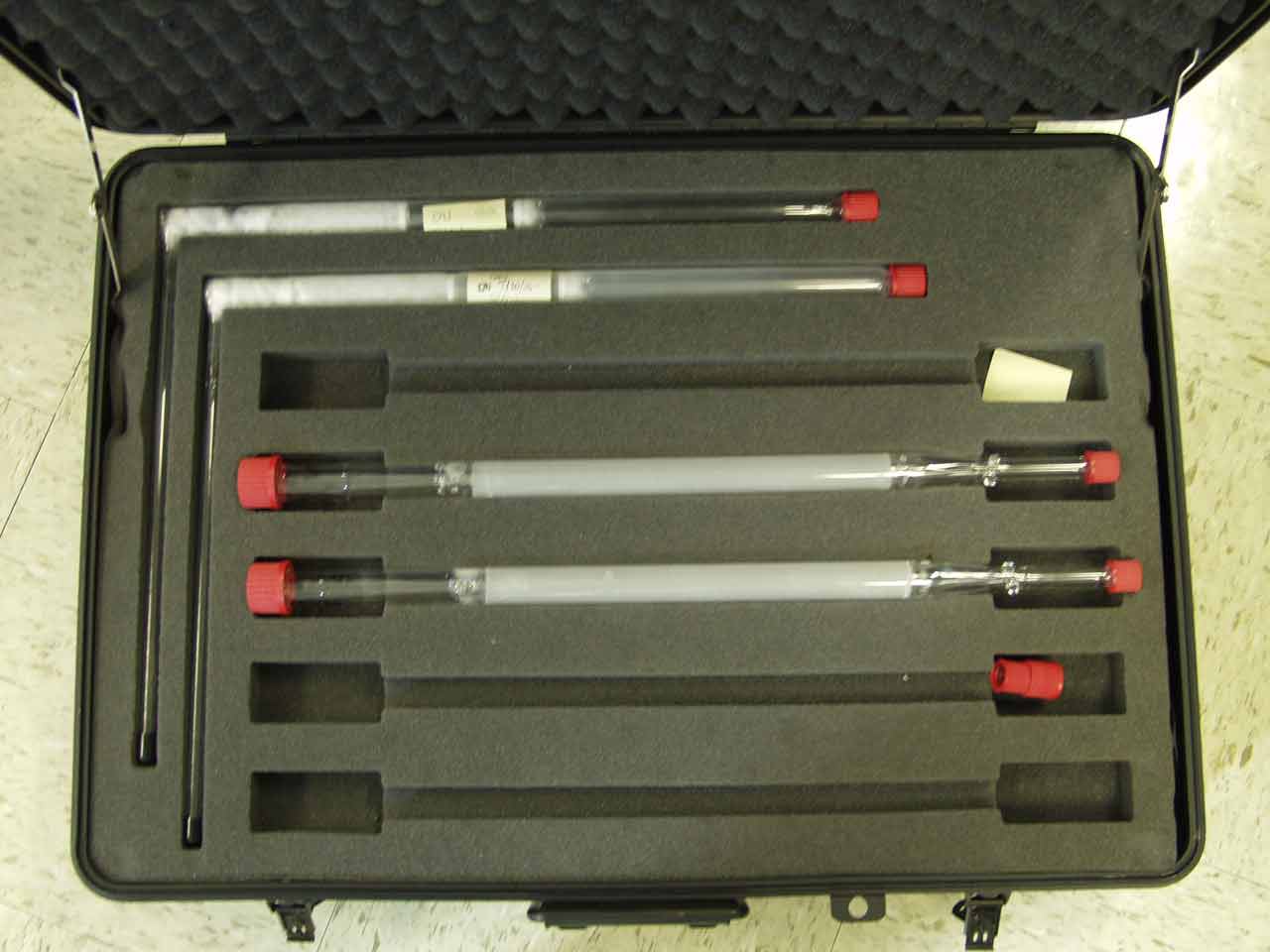 A denuder is a cylindrical or annular conduit or tube internally coated with a reagent that selectively reacts with a stable flow of gas drawn through the conduit. The gas molecules diffuse to the walls while the analyte contained in the gas is transmitted outwards via laminar flow, collected, and analyzed. Effectiveness of the system depends primarily "on a complete discrimination between the gas species and particulate matter."
Additional non-linear denuder geometries have also been tried with mixed results. Coiled configurations increased collection efficiency but lost larger particulate. A parallel multi-tube diffusion denuder has also been tried and found to increase collection efficiency. Other geometries include honeycombed, annular, and parallel plate. The development of the annular denuder in particular allowed researchers to overcome the inefficiencies of cylindrical denuders, allowing operation at larger flow rates (up to 30 times that of cylindrical denuders), shorter sampling periods, and less particle loss. (Full article...)

Featured article of the week: November 10–16:
Infectious disease informatics (IDI) is a multidisciplinary field of science that focuses on "the development of the science and technologies needed for collecting, sharing, reporting, analyzing, and visualizing infectious disease data and for providing data and decision-making support for infectious disease prevention, detection, and management." The field has expanded over time from analyzing public health laboratory data for potential disease vectors to a more robust syndromic surveillance of epidemiological factors and and to more advanced bioinformatic approaches towards microbial, biomarker, and computational research.
Infectious disease informatics can help tackle problems and tasks such as optimizing developed antimicrobials, improving vaccines, discovering biomarkers for transmissibility and clinical outcomes of infectious diseases, and developing research into host-pathogen interactions. A few unique considerations must be made in IDI informatics applications, including the confidentiality of any included personal health information (PHI) and the non-binary nature of user access privileges. For example, public health director of a certain region may be able to contribute a dataset for analysis, but they'll have to ensure the right balance of PHI to meet local, state, and federal regulations. (Full article...)

Featured article of the week: November 3–9:
The National Institute for Occupational Safety and Health (NIOSH) is the U.S. Federal agency responsible for conducting research and making recommendations for the prevention of work-related injury and illness. NIOSH is part of the Centers for Disease Control and Prevention (CDC) within the U.S. Department of Health and Human Services. NIOSH provides national and world leadership to prevent work-related illness, injury, disability, and death by gathering information, conducting scientific research, and translating the knowledge gained into products and services.
NIOSH is headquartered in Washington, D.C., with research laboratories and offices in Cincinnati, Ohio; Morgantown, West Virginia; Pittsburgh, Pennsylvania; Denver, Colorado; Anchorage, Alaska; Spokane, Washington; and Atlanta, Georgia. NIOSH is a professionally diverse organization with a staff ceiling of over 1,400 (as of 2005; operating with about 1,300 full-time employees) people representing a wide range of disciplines including epidemiology, medicine, industrial hygiene, safety, psychology, engineering, chemistry, and statistics. NIOSH was established to help ensure safe and healthful working conditions by providing research, information, education, and training in the field of occupational safety and health. (Full article...)

Featured article of the week: October 27–November 2:
An ambulatory surgery center (ASC) is a health care facility where surgical procedures not requiring hospitalization are performed, with an expected duration of services less than 24 hours following admission. Such surgery is commonly less complicated than that requiring hospitalization. Avoiding hospitalization can result in cost savings to the party responsible for paying for the patient's health care. The ASC may also be known as an outpatient surgery center, same day surgery center, or surgicenter.
An ASC specializes in providing surgical procedures, including certain pain management and diagnostic (e.g., colonoscopy) services in an outpatient setting. In simple terms, ASC-qualified procedures can be considered procedures that are more intensive than those done in the average doctor's office but not so intensive as to require a hospital stay. (Full article...)

Featured article of the week: October 20–26:
A data center is a facility used to house computer systems and associated components such as telecommunications and storage systems. A data center generally includes redundant or backup power supplies, redundant data communications connections, environmental controls (e.g. air conditioning and fire suppression), and various security devices. Data centers vary in size, with some large data centers capable of using as much electricity as a "medium-size town."
The main purpose of many data centers is for running applications that handle the core business and operational data of one or more organizations. Often those applications will be composed of multiple hosts, each running a single component. Common components of such applications include databases, file servers, application servers, and middleware. Such systems may be proprietary and developed internally by the organization or bought from enterprise software vendors. However, a data center may also solely be concerned with operations architecture or other services. (Full article...)

Featured article of the week: October 13–19:
Carrier cloud is class of cloud computing service that merges the high-performance capabilities and reliability of a communications service provider's network with the lower costs and flexibility provided by traditional public cloud services. The carrier cloud attempts to remove the data bottleneck and security issues that often occur in and to the virtualized data center due to lack of control of data flow over the public Internet.
Carrier cloud service is similar to public cloud service in that infrastructures are converged into a single, optimized computing package, and services are shared across a group or organization. Carrier cloud service, however, utilizes the existing and upgraded network structures of the communication service provider (CSP) to provide end-to-end services over their own network. Since the CSP more readily controls the data flow through its content delivery networks and/or dedicated virtual private networks, it can better manage issues with bandwidth, latency, and jitter. Additional "last mile" carrier-grade services already provided by CSPs in cities also "offset the latencies associated with cross-country or inter-continental backhaul." (Full article...)

Featured article of the week: October 6–12:
Forest informatics is a multidisciplinary field of science that "harnesses the power of computational and information technologies to organize and analyze biological data from research collections, experiments, remote sensing, modeling, database searches and instrumentation and deliver them to users throughout the world." Computational and information management technologies used to support decision-making activities in the field of forest informatics include decision support systems, mathematical modeling software, statistical and algorithmic analysis tools, geographic information systems, global positioning systems, and shared databases.
Forestry informatics can help tackle problems and tasks such as optimizing harvest scheduling and crew assignment, computing wildfire risk indices, assessing forestry management guidelines, resolving log bucking problems, and developing and optimizing mathematical algorithms for ecological modeling. (Full article...)

Featured article of the week: September 29–October 5: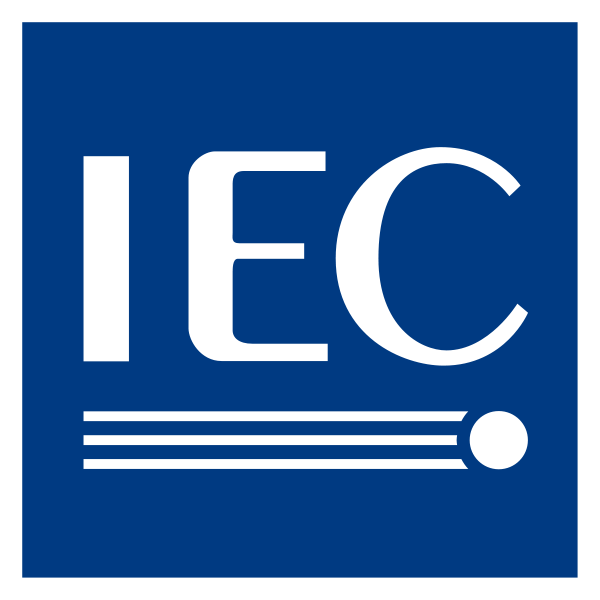 The International Electrotechnical Commission (IEC) is a non-profit, non-governmental international standards organization that prepares and publishes international standards for many electrical devices, electronics, and other electrotechnology. IEC standards cover a vast range of technologies from power generation, transmission, and distribution to home appliances and office equipment, semiconductors, fibre optics, batteries, solar energy systems, marine energy systems, and nanotechnology. The IEC also manages three global conformity assessment systems that certify whether equipment, systems, or components conform to its international standards. IEC's membership comprises some 10,000 electrical and electronics experts from industry, government, academia, test labs, and others with an interest in the subject.
The IEC charter embraces all electrotechnologies, including energy production and distribution systems, electronics, magnetic and electromagnetic devices, electroacoustic equipment, multimedia tools, telecommunication systems, and medical technology. The IEC also performs research and investigation into associated general disciplines such as terminology and symbols, electromagnetic compatibility (by its Advisory Committee on Electromagnetic Compatibility, ACEC), measurement and performance, research and development, safety, and the environmental sciences. (Full article...)

Featured article of the week: September 22–28: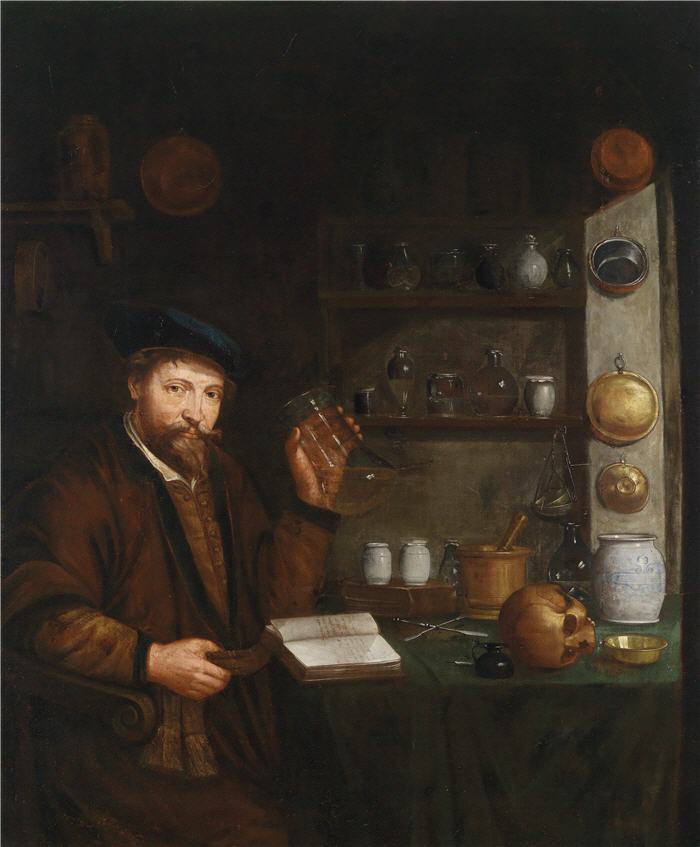 A physician office laboratory (POL) is a physician-, partnership-, or group-maintained laboratory that performs diagnostic tests or examines specimens in order to diagnose, prevent, and/or treat a disease or impairment in a patient as part of the physician practice. The POL shows up in primary care physician offices as well as the offices of specialists like urologists, hematologists, gynecologists, and endocrinologists. In many countries like the United States, the physician office laboratory is considered a clinical laboratory and is thus regulated by federal, state, and/or local laws affecting such laboratories.
The workflow of a POL is similar to other clinical labs; the difference in workflows mostly comes down to the time spent in transporting the specimen to an outside lab and waiting for the processing. The in-office lab saves time in those parts of the process. Potential benefits of a POL include quicker access to test results for the clinician, greater efficiency of the clinical workflow, cheaper testing, and greater patient comfort and happiness. Potential disadvantages include the physician office being the only point-of-access, patients not feeling comfortable about the physician's office being the central repository of information, and the cost of meeting compliance requirements for local, state, and federal regulations. (Full article...)

Featured article of the week: September 15–21:
The United States Department of Health and Human Services (HHS), also known as the Health Department, is a cabinet-level department of the Federal government of the United States with the goal of protecting the health of all Americans and providing essential human services. Its motto is "Improving the health, safety, and well-being of America". Before the separate federal Department of Education was created in 1979, it was called the Department of Health, Education, and Welfare (HEW).
HHS is administered by the Secretary of Health and Human Services, who is appointed by the President with the advice and consent of the Senate. The United States Public Health Service (PHS) is the main division of the HHS and is led by the Assistant Secretary for Health. The current Secretary, Kathleen Sebelius is the Vice-Chair of the United States Interagency Council on Homelessness. The Department of Health and Human Services is a member of the Council, which is dedicated to preventing and ending homelessness in America.
As of May 2013, CMS administers 115 programs over 11 operating divisions, including the Centers for Disease Control and Prevention (CDC), the Centers for Medicare and Medicaid Services (CMS), and the National Institutes of Health (NIH). (Full article...)

Featured article of the week: September 8–14:
Bioimage informatics is a multidisciplinary sub-field of bioinformatics and computational biology that involves the development and use of computational techniques to analyze bioimages, especially cellular and molecular images, on a large scale fashion, with the goal of mining useful knowledge out of complicated and heterogeneous images and related metadata.
The field of bioimage informatics is somewhat related to medical imaging informatics, in so much as some of the advances in that field have found their way to the technology of analyzing bioimages. However, "it is very challenging to directly apply existing medical image analysis methods to ... bioimage informatics problems." Some of the challenges bioimages pose to researchers include the difficulty of analyzing at the cellular and molecular scales, the large size of the files, and the amount of time required to manually analyze the files. These challenges require automatic high-throughput analysis techniques, novel algorithms, and advanced systems to deal with the tasks of processing, storing, visualizing, and mining bioimages. (Full article...)

Featured article of the week: September 1–7:
A biobank is a collection of biological samples (usually human) for use in research. The samples may also include personal medical and genealogical data. Sites for these collections come in different forms, typically based on the types of samples being stored and the scientific domain associated with them. These sites can be loosely categorized into two types: those based on biological specimens from patients and donors, and those specifically designed to aid in population-based research.
Biobanks give researchers access to data representing larger numbers of people than could be analyzed in previously used systems. Furthermore, samples in biobanks and the data derived from those samples can often be used by multiple researchers for multiple purposes. Large collections of samples representing tens or hundreds of thousands of individuals are necessary to conduct certain studies. However, these activities come with their share of questions regarding research and medical ethics, and they have provoked discussions in some community circles. While viewpoints on what constitutes appropriate biobank ethics diverge, consensus has been reached that relying on biobanks without carefully considered governing principles and policies could negatively impact communities participating in biobank programs. (Full article...)

Featured article of the week: August 25–31:
Translational research is research that helps to make findings from basic science useful for practical applications that enhance human health and well-being. It is practiced in fields such as environmental and agricultural science, as well as the health, behavioral, and social sciences. For example, in medicine and nursing it is used to "translate" findings in basic research quickly into medical and nursing practice and meaningful health outcomes.
The National Institutes of Health (NIH) defines translational research as such:
"Translational research includes two areas of translation. One is the process of applying discoveries generated during research in the laboratory, and in preclinical studies, to the development of trials and studies in humans. The second area of translation concerns research aimed at enhancing the adoption of best practices in the community. Cost-effectiveness of prevention and treatment strategies is also an important part of translational science."
Hence, translational research is seen as a key component to finding practical applications, especially within healthcare. (Full article...)

Featured article of the week: August 18–24:
A rural health clinic (RHC) is a special facility designation of the U.S. Centers for Medicare and Medicaid Services (CMS), defined as a clinic in a non-urbanized area designated by the Health Resources and Services Administration as being in a health professional shortage or medically underserved area.
In September 1999, nearly 3,500 RHCs were operating across 45 states. By January 2013, that number rose to nearly 3,800. RHCs were established by the Rural Health Clinic Services Act of 1977, otherwise known as Public Law 95-210. The program was established to address an inadequate supply of physicians serving Medicare beneficiaries and Medicaid recipients in rural areas and to increase the utilization of non-physician practitioners. To qualify as an RHC the facility must be located in a non-urban area, as described by the United States Census Bureau, and must be defined as being in a medically underserved area by one of several possibilities. (Full article...)

Featured article of the week: August 11–17:
A picture archiving and communication system (PACS) is a digital imaging system composed of a set of components that allow for the digital acquisition, archiving, communication, retrieval, processing, distribution, and display of medical images. The PACS may consist of only a few components or be sufficiently complex to handle a hospital or healthcare enterprise environment. Regardless, it must be durable enough for daily use in a clinical environment, integrate to and from several medical imaging modalities, and have sufficient workstations for technicians utilizing those modalities to perform their work inside and outside the radiology department. PACS benefit healthcare providers by digitally managing medical images, eliminating the need to manually file, retrieve, or transport film jackets. This often saves processing time in both the diagnostics and reporting related to the imagery, especially when integrated with speech recognition technology. (Full article...)

Featured article of the week: August 4–10:
Cytopathology is a branch of cytology and pathology that studies and diagnoses diseases on the cellular level. While cytopathology is closely related to histopathology, the main difference is diagnostic information gained from cytopathology is acquired from disaggregated cell preparations rather than solid tissue samples.
A common application of cytopathology is the Pap smear, used as a screening tool, to detect precancerous cervical lesions and prevent cervical cancer. Cytopathology is also commonly used to investigate thyroid lesions, diseases involving sterile body cavities (peritoneal, pleural, and cerebrospinal), and a wide range of other body sites. It is usually used to aid in the diagnosis of cancer, but also helps in the diagnosis of certain infectious diseases and other inflammatory conditions. Cytopathology is generally used on samples of free cells or tissue fragments, in contrast to histopathology, which studies whole tissues.
Rudolf Ludwig Karl Virchow is considered by many to be one of the fathers of cellular pathology, remembered most for his collection of lectures on the topic, published as Cellular Pathology in 1858. (Full article...)

Featured article of the week: July 28–August 3, 2014:
Clinical pathology (US, UK, Ireland, Commonwealth, Portugal, Brazil, Italy), laboratory medicine (Germany, Romania, Poland, Eastern Europe), clinical analysis (Spain), or clinical/medical biology (France, Belgium, Netherlands, Austria, North and West Africa) is a medical specialty concerned with the diagnosis of disease based on the laboratory analysis of bodily fluids, such as blood, urine, and tissues using the tools of chemistry, microbiology, hematology, and molecular pathology. Clinical pathologists work in close collaboration with clinical scientists (clinical biochemists, clinical microbiologists, etc.), medical technologists, hospital administrators, and referring physicians to ensure the accuracy and optimal utilization of laboratory testing. This specialty requires a medical residency and should not be confused with biomedical science, which is not necessarily related to medicine.
Clinical pathology is one of two major divisions of pathology, the other being anatomical pathology. Often, pathologists practice both anatomical and clinical pathology, a combination sometimes known as general pathology. The distinction between clinical and anatomic pathology is increasingly blurred by the introduction of technologies that require new expertise and the need to provide patients and referring physicians with integrated diagnostic reports. (Full article...)

Featured article of the week: July 21–July 27, 2014:
Anatomical pathology (or Anatomic pathology) is a medical specialty that is concerned with the gross, microscopic, chemical, immunologic, and molecular examination of organs, tissues, and whole bodies (as in autopsy) to determine the presence of disease. Italian scientist Giovanni Battista Morgagni is widely considered the founding father of anatomic pathology.
Anatomical pathology is one of two branches of pathology, the other being clinical pathology, the diagnosis of disease through the laboratory analysis of bodily fluids. Often, pathologists practice both anatomical and clinical pathology, a combination known as general pathology. The distinction between anatomic and clinical pathology is increasingly blurred by the introduction of technologies that require new expertise and the need to provide patients and referring physicians with integrated diagnostic reports.
The procedures used in anatomic pathology include gross examination, histopathology, immunohistochemistry, in situ hybridization, cytopathology, electron microscopy, tissue cytogenetics, and flow immunophenotyping. Anatomic pathology differs from clinical pathology in several ways, often led by the differentiation in laboratory workflow. (Full article...)

Featured article of the week: July 14–July 20, 2014:
Information, in its most restricted technical sense, is a sequence of symbols that can be interpreted as a message, recorded as signs, or transmitted as signals. Conceptually, information is the message (utterance or expression) being conveyed. Therefore, in a general sense, information is "knowledge communicated or received concerning a particular fact or circumstance."
From the stance of information theory, information is taken as a sequence of symbols from an alphabet, say an input alphabet χ, and an output alphabet ϒ. Information processing consists of an input-output function that maps any input sequence from χ into an output sequence from ϒ. The mapping may be probabilistic or determinate. It may have memory or be memoryless.
Information cannot be predicted and resolves uncertainty. The uncertainty of an event is measured by its probability of occurrence and is inversely proportional to that. The more uncertain an event, the more information is required to resolve uncertainty of that event. The amount of information is measured in bits. The concept that information is the message has different meanings in different contexts. Thus the concept of information becomes closely related to notions of constraint, communication, control, data, form, instruction, knowledge, meaning, understanding, stimulation, pattern, perception, representation, and entropy. (Full article...)

Featured article of the week: July 7–July 13, 2014:
A clinical laboratory, (sometimes referred to as a medical laboratory) is a laboratory where tests are done on clinical specimens in order to get information about the health of a patient as pertaining to the diagnosis, treatment, and prevention of disease. The Clinical Laboratory Improvement Amendments (CLIA) program defines a clinical (medical) laboratory as "a facility that performs testing on materials derived from the human body for the purpose of providing information for the diagnosis, prevention, or treatment of any disease or impairment of, or assessment of the health of, human beings."
The clinical laboratory at one level, whether chemistry or pathology, operates like many other testing laboratories. However, there are a number of operational differences between the clinical laboratory and the many other laboratories. One of these differences is the need to have a specific unidirectional workflow. This is intended to both minimize the risk of biohazard contamination, and to establish assurance that samples cross contamination is minimized. Another difference involves the regulations governing the management of patient data. This creates a significant challenge not generally experienced by other types of laboratories. (Full article...)

Featured article of the week: June 30–July 6, 2014:
A hospital information system (HIS) (sometimes referred to as a healthcare information system or clinical information system) is a comprehensive, integrated information system designed to manage the medical, administrative, financial, and legal aspects of a hospital and its service processing. As information management demands become more rigorous, "hospitals are becoming more reliant on the ability of [a] hospital information system (HIS) to assist in the diagnosis, management and education for better and improved services and practices."
A modern HIS may be composed of one or more software components, including specialty-specific extensions as well as a large variety of sub-systems in medical specialties, including laboratory information systems, (LISs), radiology information systems (RISs) or picture archiving and communication systems (PACSs). The HIS handles patient care management, procedure management, human resource management, and cost and accounting among many other activities. (Full article...)

Featured article of the week: June 23–29, 2014:
Imaging informatics (also known as radiology informatics or medical imaging informatics) involves the intersection between health informatics and bioinformatics that aims to improve the efficiency, accuracy, usability, and reliability of medical imaging services within the context of the healthcare environment. "Notably, medical imaging informatics addresses not only the images themselves, but encompasses the associated data to understand the context of the imaging study; to document observations; and to correlate and reach new conclusions about a disease and the course of a medical problem."
More specifically it is devoted to the study of how information about and contained within medical images is acquired, stored, exchanged, analyzed, and enhanced throughout the medical enterprise. Medical images must be in a standard, symbolic, and reproducible format for proper acquisition and storage. Computer-related transmission protocols like TCP/IP, HTTP, and DICOM as well as organized, sensical transaction diagrams are required for proper data exchange. And because of all those protocols and standards, software can be created and utilized to analyze, enhance, and even mine medical images for useful real-world healthcare data. (Full article...)

Featured article of the week: June 16–22, 2014:
A reference laboratory can be defined in many different ways; however, there are two broad senses to the term.
1. a laboratory that performs reference or calibration measurement procedures or assigns reference values to test objects, later potentially providing those associated reference values for references or sources of traceability of test results; alternate names include: reference measurement, reference testing, and calibration laboratory
2. a laboratory — typically privately-owned — that performs quality and cost-effective high-volume and esoteric testing of biological samples for physicians, hospitals, and other laboratories; alternate names include: referral or diagnostic laboratory
The idea of a laboratory dedicated to performing reference measurements for the benefit of the general public apparently had been conceived and implemented in Germany before the beginning of the twentieth century. However, the idea of a reference laboratory as an independent referral or diagnostic facility that handles many samples and a wide variety of tests is likely a more recent phenomena. (Full article...)

Featured article of the week: June 9–15, 2014:
Geoinformatics is a multidisciplinary field of science that uses technologies supporting the processes of acquiring, analyzing, and visualizing geospatial data. Historically, the definition of the term "geoinformatics" has varied over the years. Some geological researchers like G. Randy Keller explain geoinformatics as the use of "data, software tools, and computational infrastructure ... to facilitate studies of the structure, dynamics, and evolution of the solid Earth through time, as well as the processes that act upon it and within it from the near surface to the core." Other definitions of geoinformatics dutifully extend its scope to the surface of the planet, causing more confusion as terms like "geomatics," "geographical information system," and "computational geography" are brought to the discussion from different regions around the world and are often used synonymously.
Geoinformatics can help tackle problems and tasks such as modeling seismic data, producing astrogeological 3D maps, and planning and managing land use. (Full article...)

Featured article of the week: June 2–8, 2014:

The Practical Guide to the U.S. Physician Office Laboratory is a white paper created by the Laboratory Informatics Institute on the topic of the physician office laboratory (POL) in the United States. The white paper was published on May 14, 2014 and discusses several aspects of the POL, including what it is, how it operates, and how it's regulated. Rather than making specific recommendations, the paper focuses on providing a broad, generalized overview of topics related to the POL.
In many countries like the United States, the POL is considered a clinical laboratory and is thus regulated by federal, state, and/or local laws affecting such laboratories. The paper discusses the regulations primarily affecting those laboratories as well as how how those regulations play into analyzing economic considerations like start-up cost and return on investment. Finally, it also includes an addendum containing an extensive list of conferences, consultants, organizations, and published materials that could potentially help those operating and working in a POL. (Full article...)
Featured article of the week: May 26–June 1, 2014:
Informatics is the science of information, the practice of information processing, and the engineering of information systems. Informatics studies the structure, algorithms, behavior, and interactions of natural and artificial systems that store, process, access, and communicate information. It also develops its own conceptual and theoretical foundations and utilizes foundations developed in other fields. Since the advent of computers, individuals and organizations increasingly process information digitally. This has led to the study of informatics that has computational, cognitive, and social aspects, including study of the social impact of information technologies.
While the field of informatics encompasses the study of systems that represent, process, and communicate information, the theory of computation in the specific discipline of theoretical computer science which evolved from Alan Turing studies the notion of a complex system regardless of whether information actually exists. Since both fields process information, there is some disagreement among scientists as to field hierarchy. (Full article...)
Featured article of the week: May 19–25, 2014:
An assisted living facility (ALF) (sometimes referred to as an assisted living residence or adult living facility) is a housing facility for people with disabilities. The ALF acts as an intermediary step between independent living and a skilled nursing facility, offering health and care assistance while also promoting people's desire for independent activity. These facilities provide supervision or assistance with activities of daily living (ADLs); coordination of services by outside health care providers; and monitoring of resident activities to help to ensure their health, safety, and well-being.
In the United States, the Centers for Medicare and Medicaid Services (CMS) requires states to report on oversight methodologies and asks states to survey whether residents are getting appropriate care; however, the assisted living facility has largely been unregulated at the federal level, leaving the states to regulate and license them. More than two-thirds of the states use the licensure term "assisted living." Other licensure terms used for this philosophy of care include residential care home, assisted care living facilities, and personal care homes. (Full article...)
Featured article of the week: May 12–18, 2014:
An electronic health record (EHR) is an evolving concept, "defined as a longitudinal collection of electronic health information about individual patients and populations." It is a record in digital format that is theoretically capable of being shared across different health care settings. In some cases this sharing can occur by way of network-connected enterprise-wide information systems and other information networks or exchanges. EHRs may include a range of data, including demographics, medical history, medication and allergies, immunization status, laboratory test results, radiology images, vital signs, personal stats like age and weight, and billing information.
The differences between an EHR and an electronic medical record (EMR) differ from entity to entity and from country to country. For example, the U.S. Department of Health and Human Services (HHS) notes that despite the interchanging of the terms "EMR" and "EHR," it considers them two separate entities: the EMR came first, used primarily by medical clinicians for diagnosis and treatment, while the EHR came into existence as a more holistic, inclusive collection of a patient's health data. (Full article...)
Featured article of the week: May 5–11, 2014:
A public health laboratory is a laboratory that serves regional, national, or in some cases global communities by providing clinical diagnostic testing, environmental testing, disease diagnosis and evaluation, emergency response support, applied research, regulation and standards recommendations, laboratory training, and other essential services to the communities they serve.
A public health laboratory is unlike the average commercial laboratory as it functions as a core part of a broad public health system. The public health laboratory must typically meet more stringent requirements, including adhering to the Clinical Laboratory Improvement Amendments (CLIA) (for labs in the United States) as well as regulations laid out by the departments, agencies, and other regulatory bodies of local, state, and/or national governments. Finally, the private medical laboratory focuses on tests that diagnose the diseases of individuals, while the functions of the public health laboratory serve entire populations.
On a global level, the public health laboratory is influenced and supported by the the World Health Organization (WHO) and the Association of Public Health Laboratories (APHL). In the U.S. they are influenced, overseen, and/or regulated by several federal agencies. (Full article...)