Main Page/Featured article of the week/2021
From LIMSWiki
Jump to navigation
Jump to search
Featured article of the week archive - 2021
Welcome to the LIMSwiki 2021 archive for the Featured Article of the Week.
Featured article of the week: September 6–12: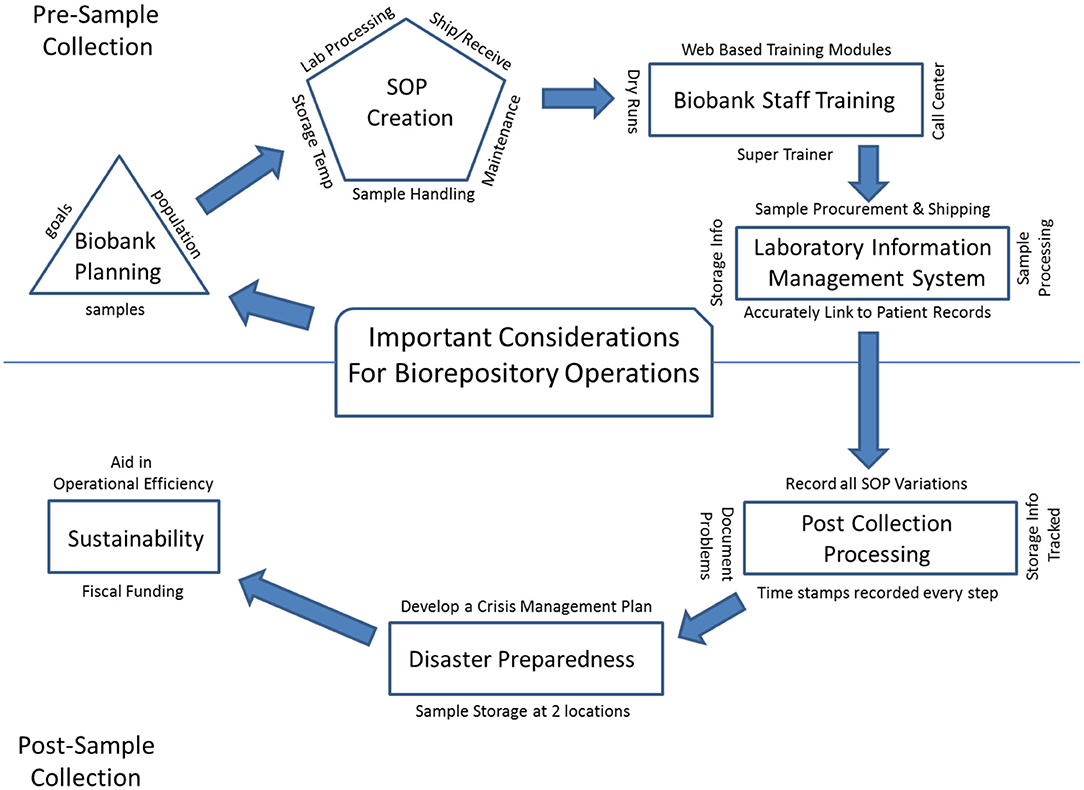 "Mini-review of laboratory operations in biobanking: Building biobanking resources for translational research"
Biobanks have become integral to improving population health. We are in a new era in medicine as patients, health professionals, and researchers increasingly collaborate to gain new knowledge and explore new paradigms for diagnosing and treating disease. Many large-scale biobanking efforts are underway worldwide at the institutional, national, and even international level. When linked with subject data from questionnaires and medical records, biobanks serve as valuable resources in translational research. A biobank must have high-quality biospecimens that meet researcher's needs. Biobank laboratory operations require an enormous amount of support, from lab and storage space, information technology expertise, and a laboratory information management system to logistics for biospecimen tracking, quality management systems, and appropriate facilities. (Full article...)


Featured article of the week: August 30–September 5: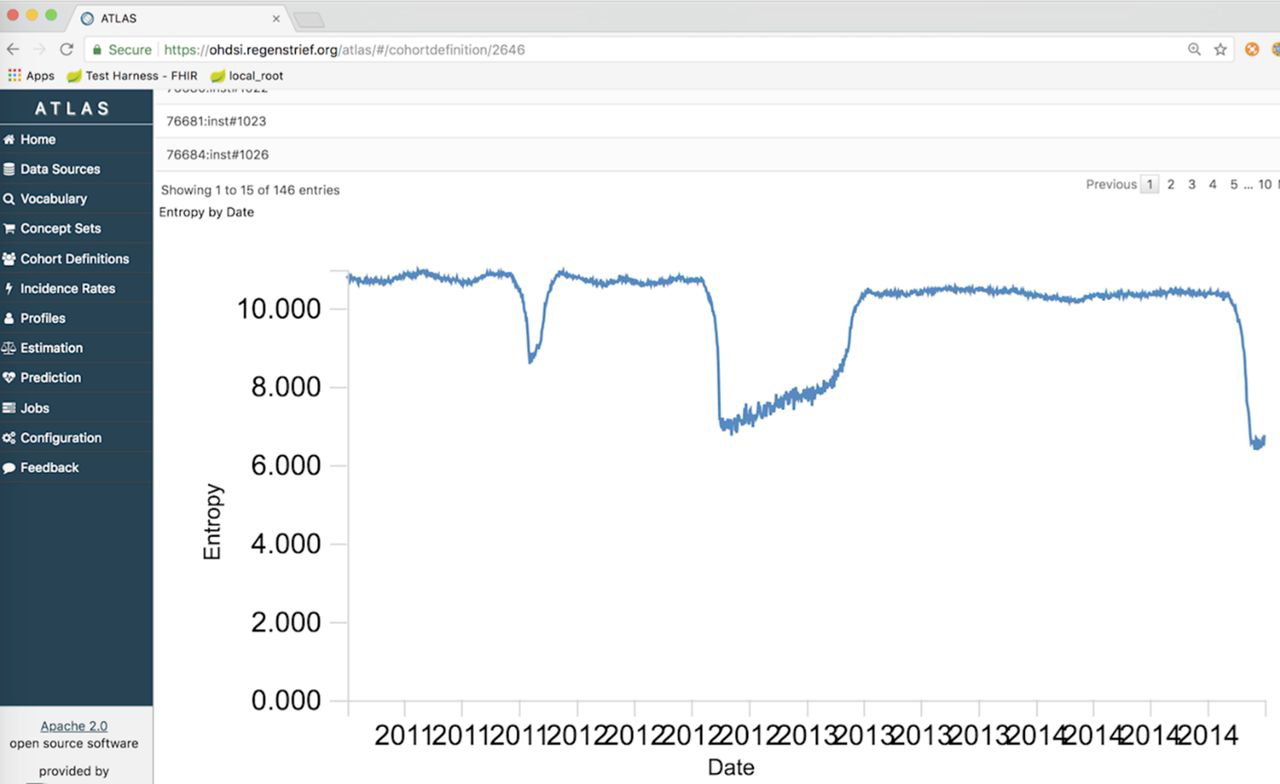 "Extending an open-source tool to measure data quality: Case report on Observational Health Data Science and Informatics (OHDSI)"
As the health system seeks to leverage large-scale data to inform population outcomes, the informatics community is developing tools for analyzing these data. To support data quality assessment within such a tool, we extended the open-source software Observational Health Data Sciences and Informatics (OHDSI) to incorporate new functions useful for population health. We developed and tested methods to measure the completeness, timeliness, and entropy of information. The new data quality methods were applied to over 100 million clinical messages received from emergency department information systems for use in public health syndromic surveillance systems. (Full article...)


Featured article of the week: August 23–29: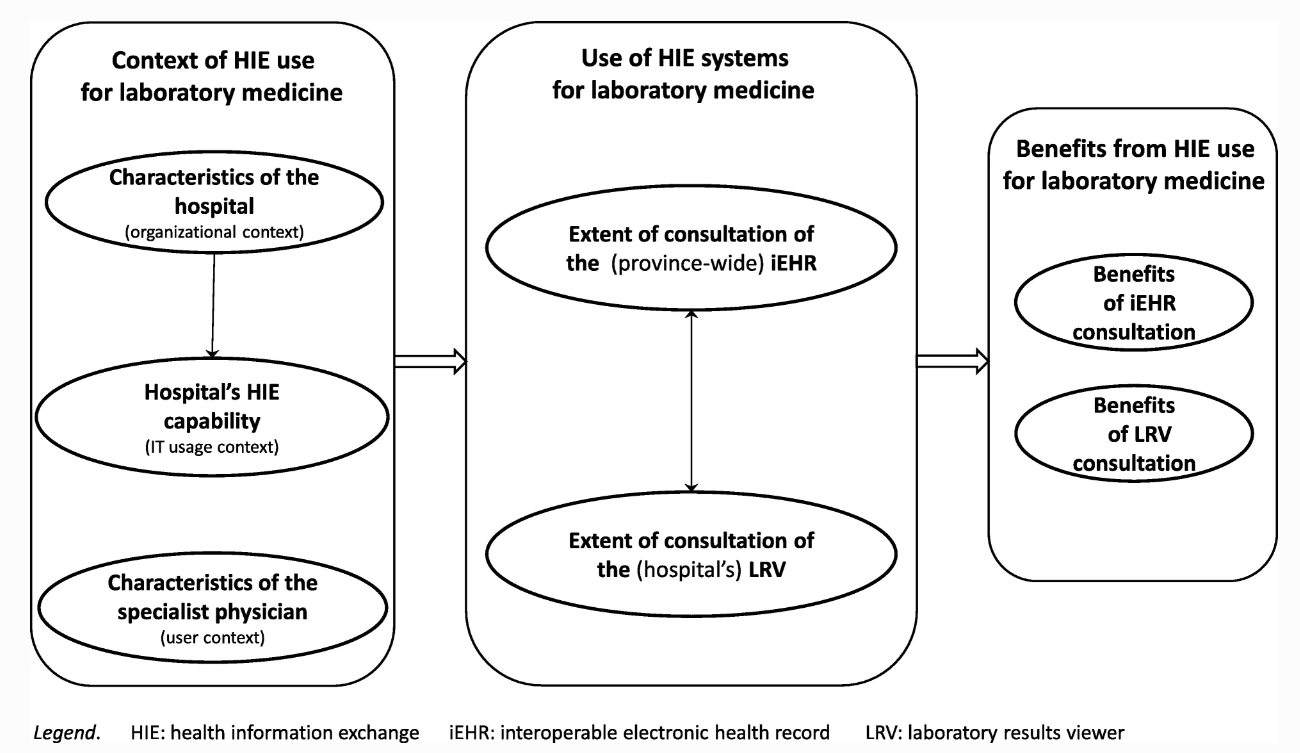 "Advancing laboratory medicine in hospitals through health information exchange: A survey of specialist physicians in Canada"
Laboratory testing occupies a prominent place in healthcare. Information technology systems have the potential to empower laboratory experts and to enhance the interpretation of test results in order to better support physicians in their quest for better and safer patient care. This study sought to develop a better understanding of which laboratory information exchange (LIE) systems and features specialist physicians are using in hospital settings to consult their patients' laboratory test results, and what benefit they derive from such use. As part of a broader research program on the use of health information exchange systems for laboratory medicine in Quebec, Canada, this study was designed as on online survey. Our sample is composed of 566 specialist physicians working in hospital settings, out of the 1,512 physicians who responded to the survey (response rate of 17%). Respondents are representative of the targeted population of specialist physicians in terms of gender, age, and hospital location. (Full article...)


Featured article of the week: August 16–22: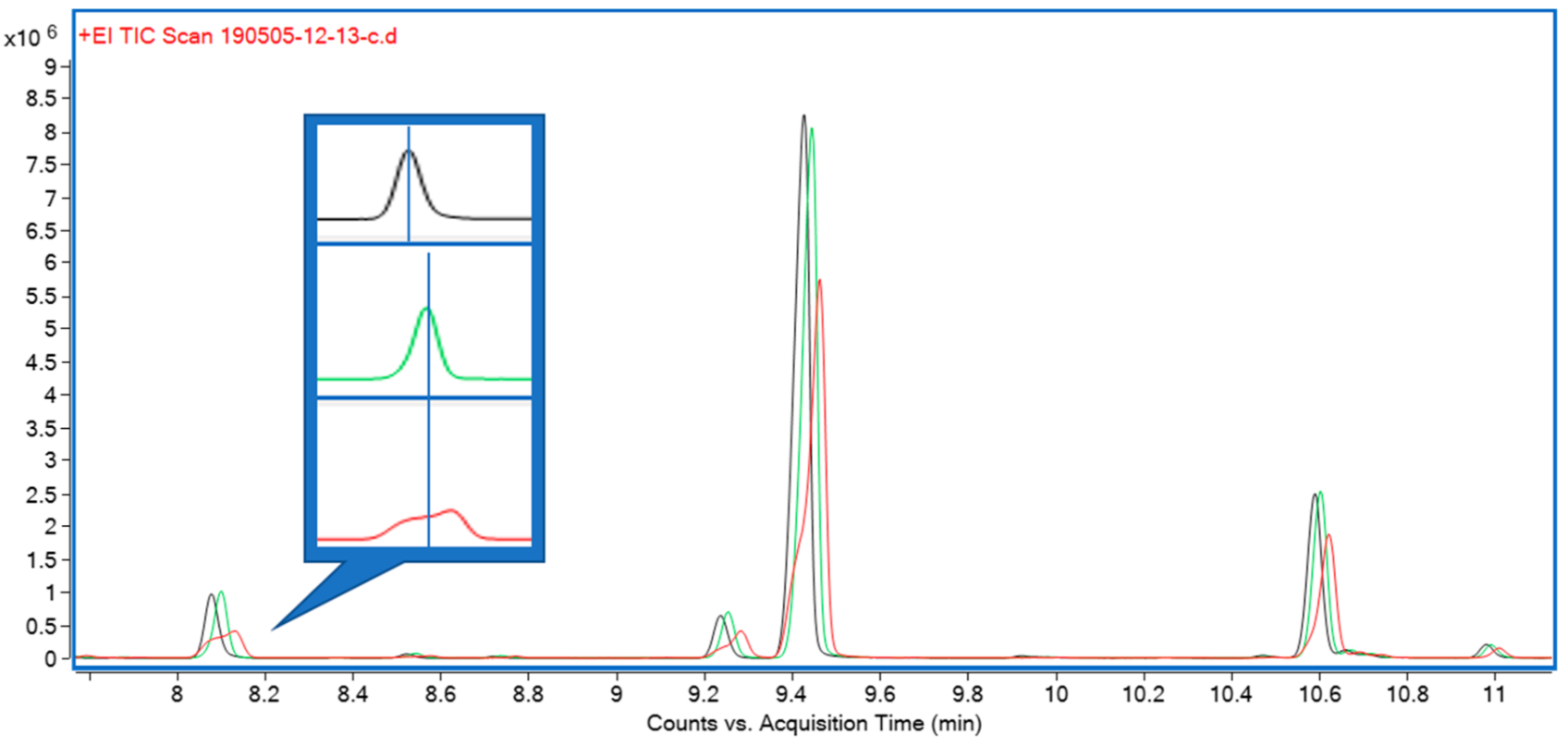 "A high-throughput method for the comprehensive analysis of terpenes and terpenoids in medicinal cannabis biomass"
Cannabis and its secondary metabolite content have recently seen a surge in research interest. Cannabis terpenes and terpenoids in particular are increasingly the focus of research efforts due to the possibility of their contribution to the overall therapeutic effect of medicinal cannabis. Current methodology to quantify terpenes in cannabis biomass mostly relies on large quantities of biomass, long extraction protocols, and long gas chromatography (GC) gradient times, often exceeding 60 minutes. They are therefore not easily applicable in the high-throughput environment of a cannabis breeding program. (Full article...)


Featured article of the week: August 9–15: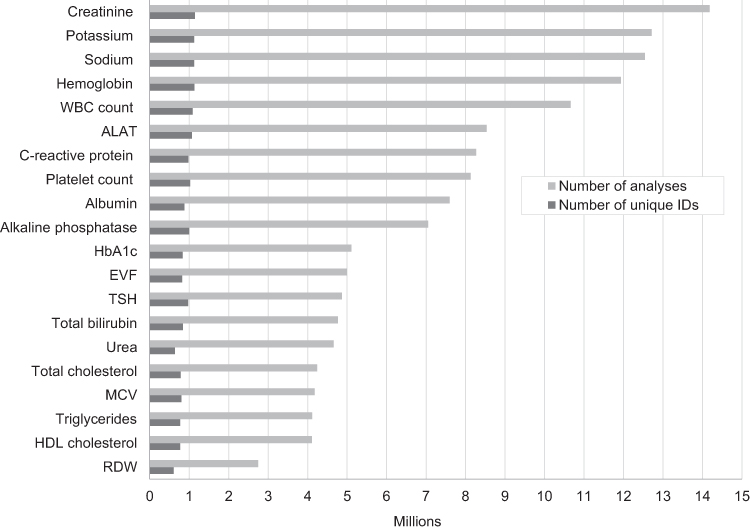 "Existing data sources in clinical epidemiology: Laboratory information system databases in Denmark"
Routine biomarker results from hospital laboratory information systems (LIS)—covering hospitals and general practitioners—in Denmark are available to researchers through access to the regional Clinical Laboratory Information System Research Database at Aarhus University and the nationwide Register of Laboratory Results for Research. This review describes these two data sources. The laboratory databases have different geographical and temporal coverage. They both include individual-level biomarker results that are electronically transferred from LISs. The biomarker results can be linked to all other Danish registries at the individual level using the unique identifier, the CPR number. (Full article...)


Featured article of the week: August 2–8: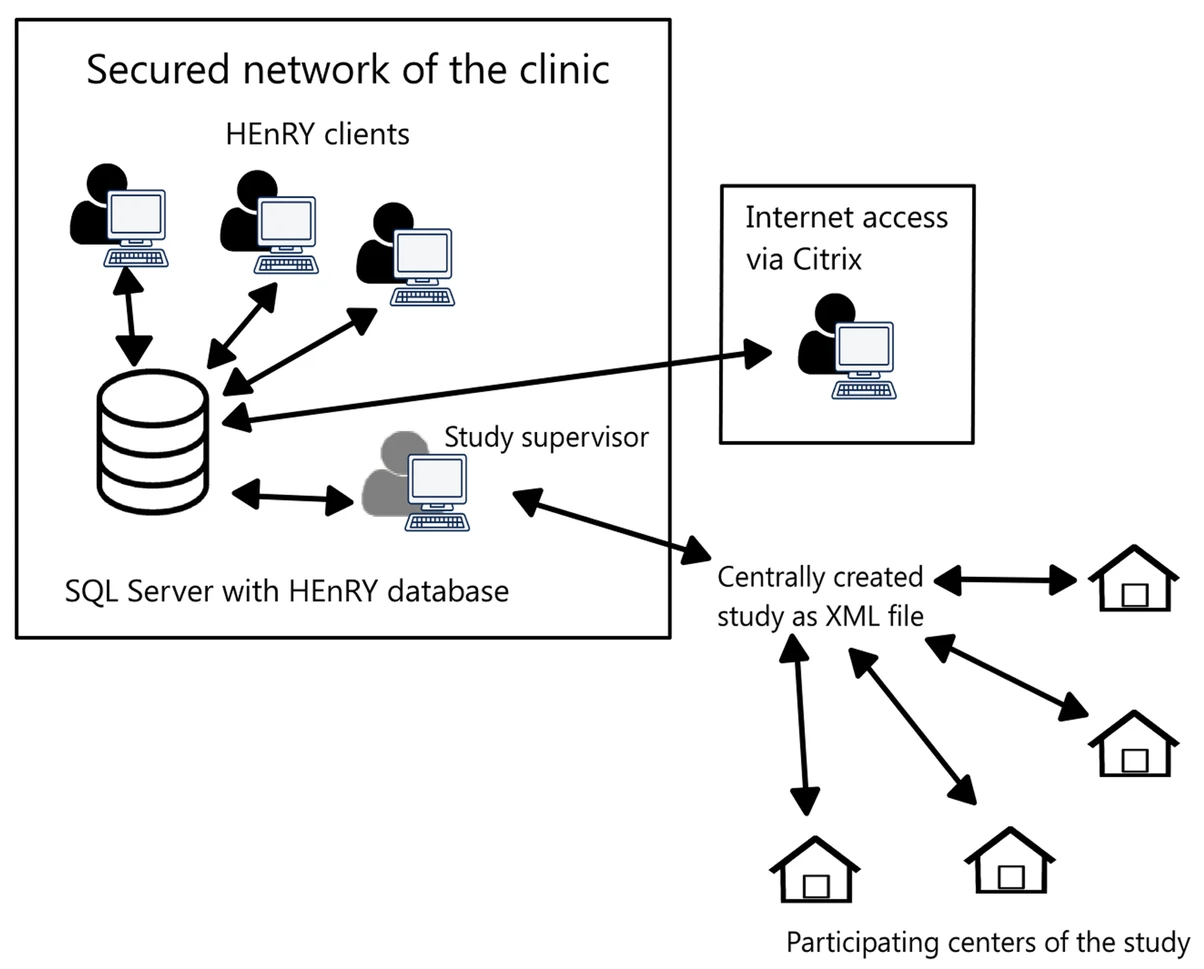 "HEnRY: A DZIF LIMS tool for the collection and documentation of biospecimens in multicentre studies"
Well-characterized biological specimens (biospecimens) of high quality have great potential for the acceleration of and quality improvement in translational biomedical research. To improve accessibility of local specimen collections, efforts have been made to create central repositories (biobanks) and catalogues. Available technical solutions for creating professional local specimen catalogues and connecting them to central systems are cost intensive and/or technically complex to implement. Therefore, the HIV-focused Thematic Translational Unit (TTU) of the German Center for Infection Research (DZIF) developed a laboratory information management system (LIMS) called HIV Engaged Research Technology (HEnRY) for implementation into the HIV Translational Platform (TP-HIV) at the DZIF and other research networks. (Full article...)


Featured article of the week: July 26–August 1: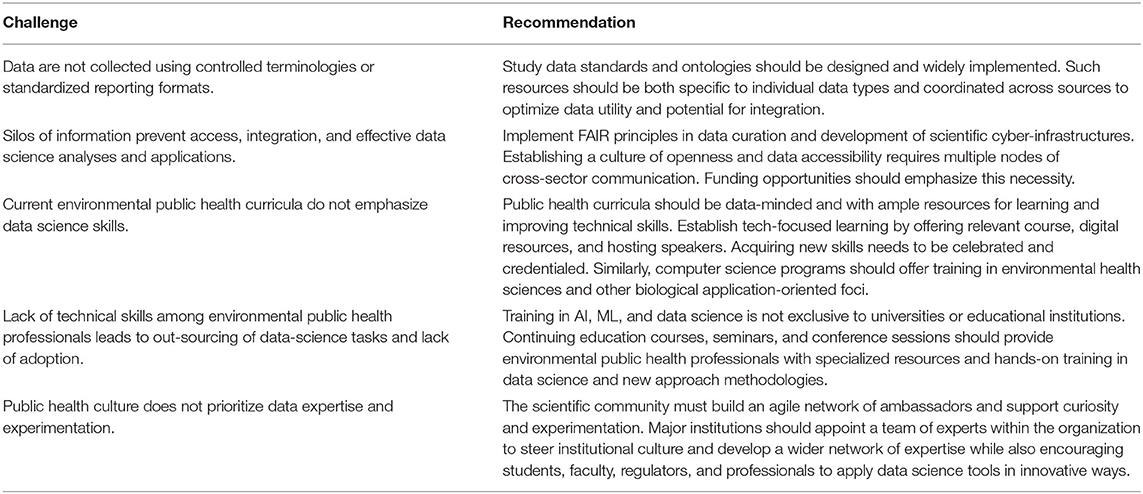 "Bringing big data to bear in environmental public health: Challenges and recommendations"
Understanding the role that the environment plays in influencing public health often involves collecting and studying large, complex data sets. There have been a number of private and public efforts to gather sufficient information and confront significant unknowns in the field of environmental public health, yet there is a persistent and largely unmet need for findable, accessible, interoperable, and reusable (FAIR) data. Even when data are readily available, the ability to create, analyze, and draw conclusions from these data using emerging computational tools, such as augmented intelligence, artificial intelligence (AI), and machine learning, requires technical skills not currently implemented on a programmatic level across research hubs and academic institutions. (Full article...)

Featured article of the week: July 19–25: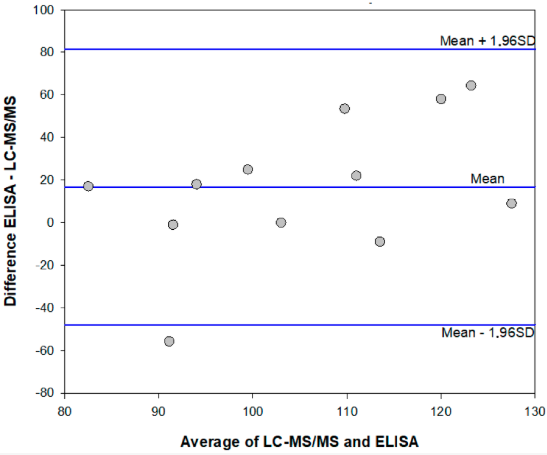 "Enzyme immunoassay for measuring aflatoxin B1 in legal cannabis"
The diffusion of the legalization of cannabis for recreational, medicinal, and nutraceutical uses requires the development of adequate analytical methods to assure the safety and security of such products. In particular, aflatoxins are considered to pose a major risk for the health of cannabis consumers. Among analytical methods that allow for adequate monitoring of food safety, immunoassays play a major role thanks to their cost-effectiveness, high-throughput capacity, simplicity, and limited requirement for equipment and skilled operators. Therefore, a rapid and sensitive enzyme immunoassay has been adapted to measure the most hazardous aflatoxin B1 in cannabis products. The assay was acceptably accurate (recovery rate: 78–136%), reproducible (intra- and inter-assay means coefficients of variation 11.8% and 13.8%, respectively), and sensitive (limit of detection and range of quantification: 0.35 ng mL−1 and 0.4–2 ng mL−1 ... (Full article...)

Featured article of the week: July 12–18: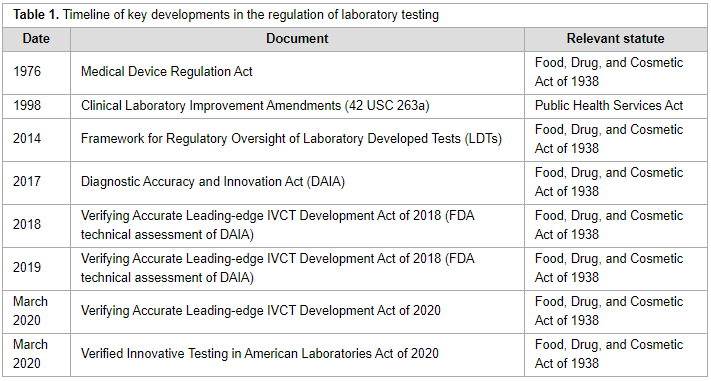 "The regulatory landscape of precision oncology laboratory medicine in the United States: Perspective on the past five years and considerations for future regulation"
The regulatory landscape for precision oncology in the United States is complicated, with multiple governmental regulatory agencies with different scopes of jurisdiction. Several regulatory proposals have been introduced since the Food and Drug Administration released draft guidance to regulate laboratory developed tests in 2014. Key aspects of the most recent proposals and discussion of central arguments related to the regulation of precision oncology laboratory tests provides insight to stakeholders for future discussions related to regulation of laboratory tests. (Full article...)

Featured article of the week: July 5–11:
"Institutional ELN-LIMS deployment: Highly customizable ELN-LIMS platform as a cornerstone of digital transformation for life sciences research institutes"
The systematic recording and management of experimental data in academic life science research remains an open problem. École Polytechnique Fédérale de Lausanne (EPFL) engaged in a program of deploying both an electronic laboratory notebook (ELN) and a laboratory information management system (LIMS) six years ago, encountering a host of fundamental questions at the institutional level and within each laboratory. Here, based on our experience, we aim to share with research institute managers, principal investigators (PIs), and any scientists involved in a combined ELN-LIMS deployment helpful tips and tools, with a focus on surrounding yourself with the right people and the right software at the right time. In this article we describe the resources used, the challenges encountered, key success factors, and the results obtained at each phase of our project. Finally, we discuss the current and next challenges we face, as well as how our experience leads us to support the creation of a new position in the research group: the laboratory data manager. (Full article...)

Featured article of the week: June 21–27: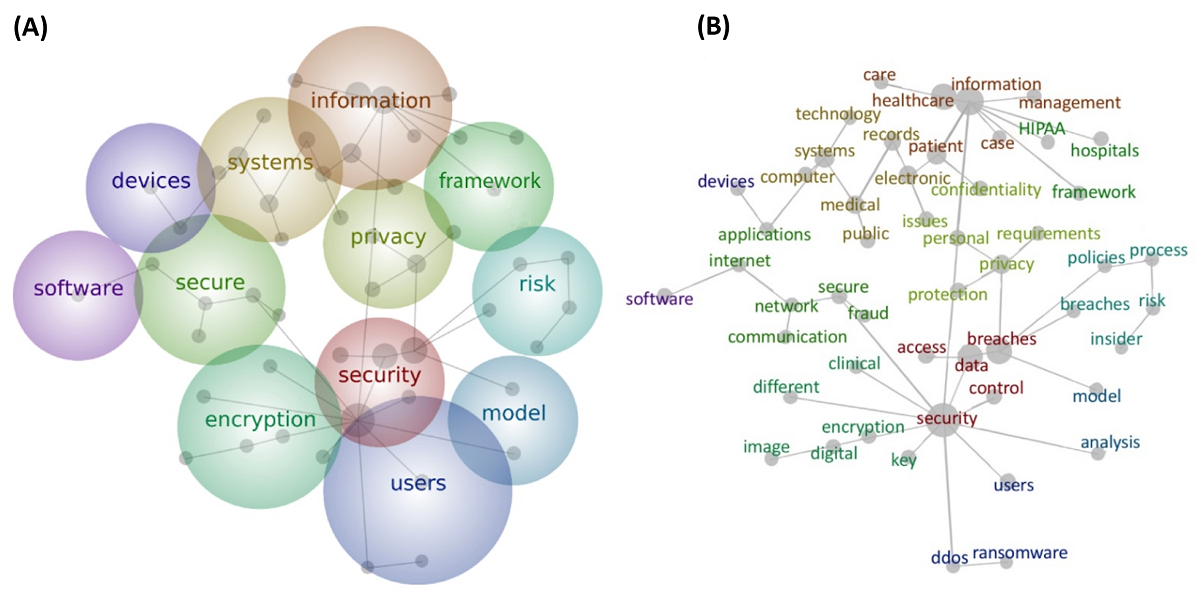 "Health care and cybersecurity: Bibliometric analysis of the literature"
Over the past decade, clinical care has become globally dependent on information technology. The cybersecurity of health care information systems is now an essential component of safe, reliable, and effective health care delivery. The objective of this study was to provide an overview of the literature at the intersection of cybersecurity and health care delivery. A comprehensive search was conducted using PubMed and Web of Science for English-language peer-reviewed articles. We carried out chronological analysis, domain clustering analysis, and text analysis of the included articles to generate a high-level concept map composed of specific words and the connections between them. Our final sample included 472 English-language journal articles. Our review results revealed that a majority of the articles were focused on technology. Technology–focused articles made up more than half of all the clusters, whereas managerial articles accounted for only 32 percent of all clusters. (Full article...)

Featured article of the week: June 14–20:

"Epidemiological data challenges: Planning for a more robust future through data standards"
Accessible epidemiological data are of great value for emergency preparedness and response, understanding disease progression through a population, and building statistical and mechanistic disease models that enable forecasting. The status quo, however, renders acquiring and using such data difficult in practice. In many cases, a primary way of obtaining epidemiological data is through the internet, but the methods by which the data are presented to the public often differ drastically among institutions. As a result, there is a strong need for better data sharing practices. This paper identifies, in detail and with examples, the three key challenges one encounters when attempting to acquire and use epidemiological data: (1) interfaces, (2) data formatting, and (3) reporting. (Full article...)

Featured article of the week: June 7–13: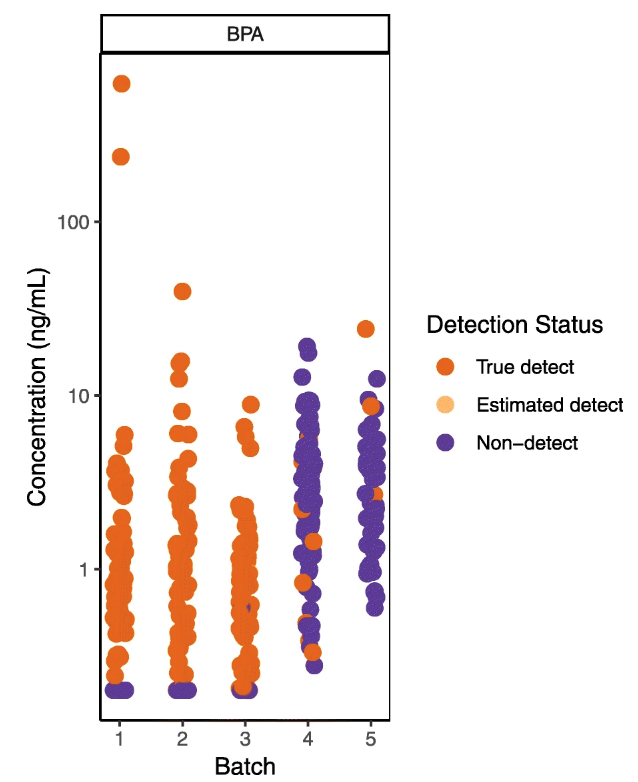 "Wrangling environmental exposure data: Guidance for getting the best information from your laboratory measurements"
Environmental health and exposure researchers can improve the quality and interpretation of their chemical measurement data, avoid spurious results, and improve analytical protocols for new chemicals by closely examining lab and field quality control (QC) data. Reporting QC data along with chemical measurements in biological and environmental samples allows readers to evaluate data quality and appropriate uses of the data (e.g., for comparison to other exposure studies, association with health outcomes, use in regulatory decision-making). However many studies do not adequately describe or interpret QC assessments in publications, leaving readers uncertain about the level of confidence in the reported data. One potential barrier to both QC implementation and reporting is that guidance on how to integrate and interpret QC assessments is often fragmented and difficult to find, with no centralized repository or summary. In addition, existing documents are typically written for regulatory scientists rather than environmental health researchers, who may have little or no experience in analytical chemistry. (Full article...)